Mediocrity is no mere character flaw, but a deep tendency of the universe, to be ceaselessly fought, with no hope of final victory. Sorry, I don't make the rules.
I don't know about you, but one of the things I'm afraid most in life is mediocrity. For me, life is too precious to be lived in mediocrity. Life is a golden opportunity, and we should use it as good as we can. Living in mediocrity means we do not use the opportunity as good as we should.
Unfortunately, many people are trapped in mediocrity. I believe one of the main reasons is they do not dare to be different.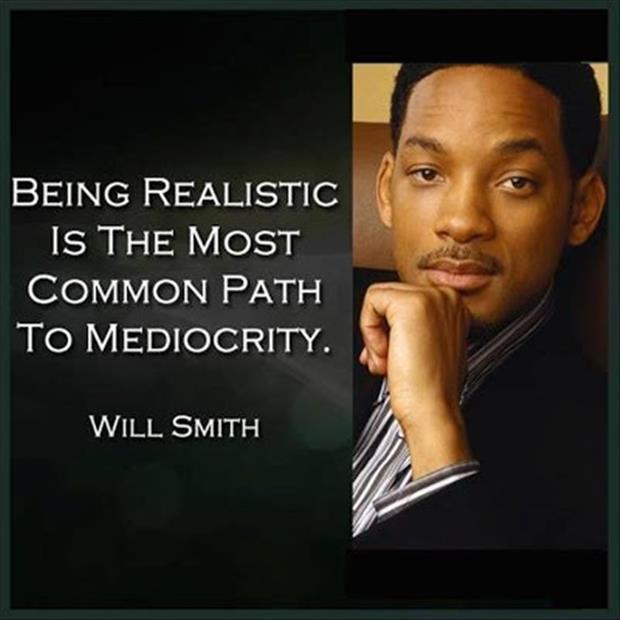 We all have our own strengths and weaknesses. But the fact is, most of us are pretty average at most things we do. Even if you're truly exceptional at one thing — say math, or jump rope, or making money off the black gun market — chances are you're pretty average or below average at most other things. That's just the nature of life. To become truly great at something, you have to dedicate time and energy to it. And because we all have limited time and energy, few of us ever become truly exceptional at more than one thing, if anything at all.
We can then say that it is a complete statistical improbability that any single person can be an extraordinary performer in all areas of their life, or even many areas of their life. Harry Potter does not exist. It just doesn't happen. Business tycoon are often fuck ups in their personal lives. Alia bhatt a good actress lobotomized @KoffeWithkaran show.
We're all, for the most part, pretty average people. It's the extremes that get all of the publicity. We all kind of intuitively know this, but we rarely think and/or talk about it. The vast majority of us will never be truly exceptional at, well, anything. And that's OK.
Having the internet, Google, Facebook, YouTube and access to 500+ channels of television is amazing. We have access to more information than any other time in history. But our attention is limited.
Few of us get this. And fewer of us accept it. Because problems arise — serious, "My God, what's the point of living" type problems — when we expect to be extraordinary. Or worse, we feel entitled to be extraordinary. When in reality, it's just not viable or likely.
Sounds boring, doesn't it? That's because these things are average. But maybe they're average for a reason. Because they are what actually matter.